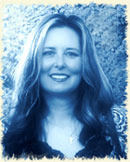 Jupiter One is a privately owned small business located on the banks of the Ohio River in Toronto, Ohio. My name is Brenda Cich and I freelance as a specialist in custom, creative designing. I work with an exceptional programmer who has 15 plus years experience. Together we will bring excitement to your business by focusing on YOU, extolling your product, reflecting your business ethic and providing the impetus to jump-start your sales or highlight your firm.
Your internet presence is a direct reflection of your business and everything it has to offer. We will laser in on your clients needs and desires creating the atmosphere you need to gain their trust, retain their loyalty and meet and surpass their interests and needs.
While no job is too big or too small, as the owner of a small business for over 12 years, I have the experience to relate well to the issues of small businesses as well as fill the needs of larger firms.
From design to development, our work ethic is to do the job right with YOUR needs in mind. We do this by immersing ourselves into an overview of your business, looking at it with a fresh approach, an artistic viewpoint, and by using the principals of successful business practices as our guide. We are your servants in the pursuit of commerce.

Customer service and satisfaction top our list of priorities. If you aren't satisifed, then we haven't done our job.
We provide our customers with unique, creative designs of exceptional high quality at an affordable price.
No job is too big or too small. From design, to development, we can do the job right - the first time.

Provide detailed information about your business which is available 24 hours a day, 7 days a week.
Display your product/service information on a global scale.
Notify customers and potential customers of sales and promotional offers.
Provide an optional form of contact to your customers 24/7.